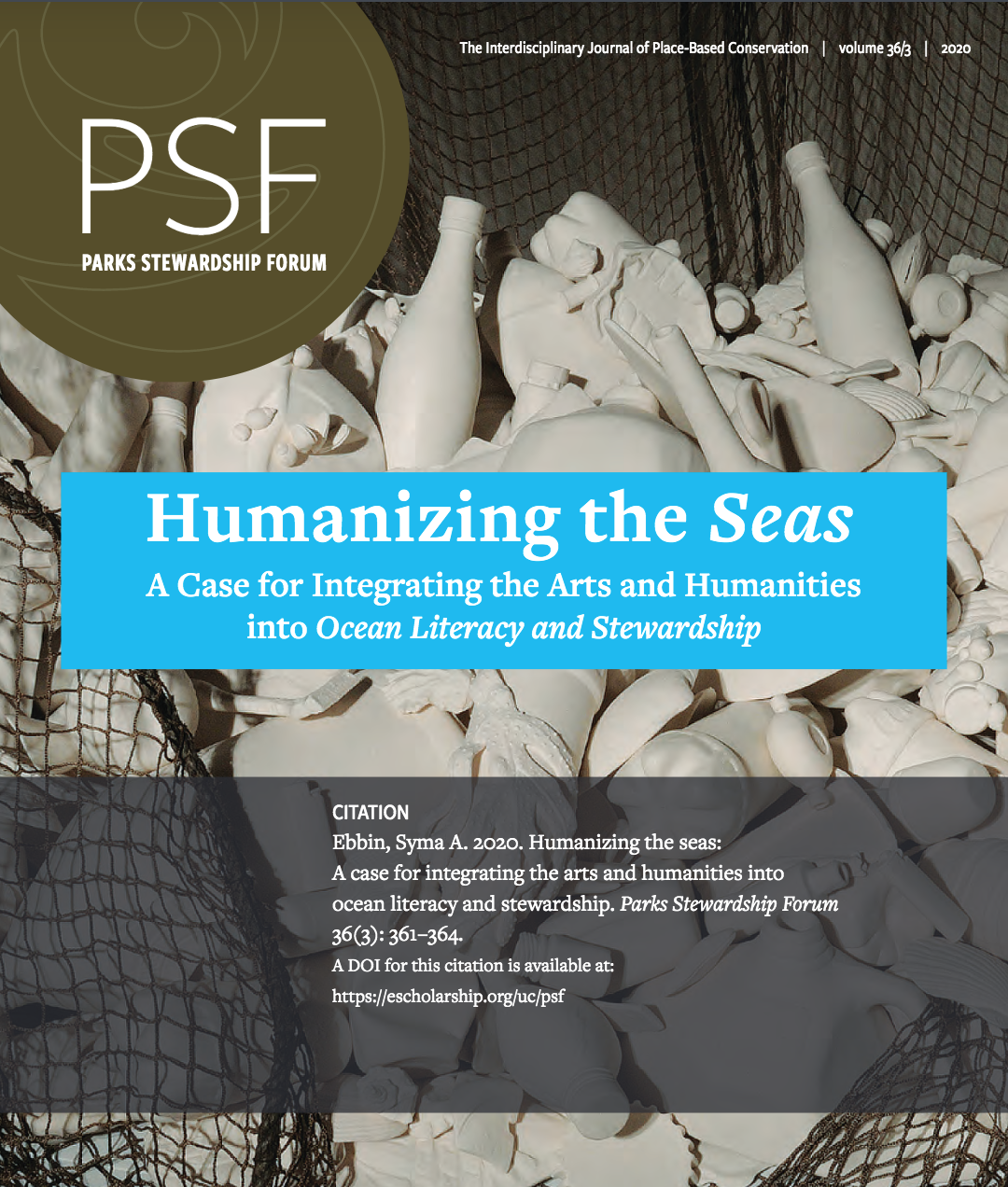 In September, the Berkeley Institute for Parks, People, and Biodiversity (Parks Institute) published its third issue of the Parks Stewardship Forum,  an open-access journal centered on issues of conservation and stewardship. Titled "Humanizing the Seas: A Case for Integrating the Arts and Humanities into Ocean Literacy and Stewardship," the new issue makes the case that the arts and humanities can and should play a much larger role in marine education and conservation. 
In partnership with the George Wright Society, the Parks Institute launched the Forum in January 2020. The journal pulls from a variety of disciplines, from the natural to the social sciences, to provide interdisciplinary and robust analyses that address the past and future of parks, protected areas, cultural sites, and other place-based forms of conservation. Jon Jarvis, the chair of the board and former executive director of the Parks Institute, and Steven Beissinger, a professor in the Department of Environmental Science, Policy, and Management, are both members of the Forum's editorial board. 
The Forum's inaugural issue was titled "Climate Change and Protected Places: Adapting to New Realities" and the second issue was titled "America's Largest Classroom: Expanding the Role of Education in Our Parks," both released last year. Current and past issues of the Forum can be found on this webpage.